Upcoming Events:
The Cornell Alumni Association of Orange County invites you to join us as at Brewing Terreux. Come spend a beautiful Cornell Summer with your fellow alumni.
Bruery Terreux® is a boutique craft brewery located in Orange County, CA specializing in farmhouse-style wild and sour ales.  Bruery Terreux is rustic, traditional, familial, yet innovative and independent in spirit.
We look forward to seeing you on Thursday, July 26th.
Date: Thursday, July 26 2018
Time: 6:30pm to ...
Location: Bruery Terreux  at
1174 N. Grove St., Anaheim, CA
Event Contact: Savion Agard at This email address is being protected from spambots. You need JavaScript enabled to view it.
Cost: Whatever you care to spend on drinks
RSVP: Please RSVP by Tuesday July 25thso we can give the Bruery an accurate count ahead of time.  You can e-mail This email address is being protected from spambots. You need JavaScript enabled to view it. to RSVP

Saturday, July 28th at 9:00 AM
 
Our summer hike is one for all ages.  The Bay Trail Loop in the Upper Newport Bay Nature Preserve is a very easy and fun five mile loop hike that takes you on trails down along the bluffs overlooking Upper Newport Bay, then back up along the shoreline with world-class wildlife spotting, and then across the Northern edge of the Preserve to San Diego Creek.  This Nature Preserve is home to some 200 bird species, including some endangered species, making it a top bird watching destination.
This hike also features short and long options.  The first three miles will loop to the Southwest along the bluffs and then back up along the shoreline, returning very near the trailhead (at the Peter and Mary Muth Interpretive Center).  The second two mile walk will head to the East, out and back on the bike trail to where San Diego Creek empties into the bay (and where Jamboree crosses over the creek).  This is a particularly sunny hike, which is one reason why we will start early.  The other reason is so we walk the shoreline of the bay at mid-tide.

Start Time: Arrive at the trailhead by 8:45 AM, we will depart promptly at 9:00 AM.
 
Meeting Location: We will meet at the Upper Newport Bay Nature Preserve parking lot.  OC Parks map here.
Directions:
Exit CA 73 at Campus Dr. / Irvine Ave.
Head Southwest on Irvine Ave.
Right into the Parking Area or Park on the Street

[Trailhead Map] 
OC Parks Website:  http://www.ocparks.com/parks/newport/
 
End Time: We expect to be back to the trailhead by 11:30 AM or earlier.
 
Distance: Roughly 5.0 miles round-trip.
 
Duration: Approximately 2.5 hours, at a leisurely pace.
 
Route:  The Back Bay Trail Loop
 


 
Tidal Information:
               

2018-07-28 Sat

  

4:46 AM PDT

   -0.3 feet  Low Tide
               

2018-07-28 Sat

  

6:01 AM PDT

   Sunrise
               

2018-07-28 Sat

 

11:04 AM PDT

    3.9 feet  High Tide
               

2018-07-28 Sat

  

4:02 PM PDT

    2.2 feet  Low Tide
               

2018-07-28 Sat

  

7:54 PM PDT

   Sunset
Essentials:              Closed toed shoes with good traction
                                                Some trail sections at the edge of the bay can be muddy, so waterproof footwear is a smart option
                                Water and snacks
                                Sun protection: sunblock, visor, hat
                                Camera (you never know what you might see!)
                                No dogs allowed
                                No bikes allowed

RSVP:  Email Harris Hunt ( This email address is being protected from spambots. You need JavaScript enabled to view it. ), Cornell Class of '83, to RSVP or if you have any questions.  In the subject, include "CAAOC Summer Hike."  In the body of your email, please include your name, Cornell class, and any guests you will be bringing.  Thanks!
 
See you there!! 

Saturday, August 11th at 5:30 PM
 
What:  Enjoy a typical New England Clambake with Cornell Alumni from across Orange County.  We will be steaming live clams and boiling live lobsters as part of this fun outdoor summer feast.  Starts at 5:30, Dinner at 7:00 and Dessert at 8:00 just after sunset and with the moonset.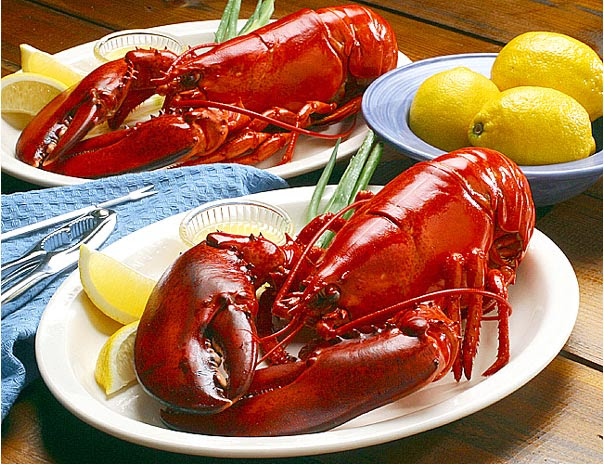 Cost:  $50.00 per person which includes an entire lobster (or a generous steak).

When:  Saturday, August 11th

Time:  5:30 PM to 9:30 PM

Where:  This event is hosted by Harris & Linda Hunt at their home in Lake Forest.
The event address will be emailed out to those who have RSVP'ed and paid via the link below. 

Menu:  Steamed Clams, Choice of Lobster or Steak, Corn on the Cob and Cole Slaw

Bring:  It would be nice to bring bottle of wine and a pie to share.

To RSVP:  Use the link below to RSVP and pay online.  Space is limited.
Please RSVP before July 31st and remember to specify Steak or Lobster.  Thank you!!